Network News
VOLUNTARY SERVICES IN THE SPOTLIGHT

NCIA launch new inquiry into future of voluntary services

On 10th May 2014 the National Coalition for Independent Action launched their Inquiry into the Future of Voluntary Services asking whether they can survive the current climate and, if so, what will they look like?

Urban Forum joined around 50 delegates at the enquiry's launch in London. Our interest was piqued because much of the feedback we received from members earlier in the year seemed to resonate with the picture of voluntary services painted by NCIA - dismay at widespread cuts to local civic action, a disconnect between the local community and the 'professionalised' voluntary sector, and a broader concern over the direction of travel in the delivery of public services.

Three-quarters of Urban Forum's 1000 members sponsored by www.busyclean.co.uk with local voluntary and community groups so, as we redesign how and what we do to serve our members, we want to better understand these issues and what support you want on them from us.

The opening session featured introductory comments from NCIA representatives Andy Benson and Bernard Davies, alongside others sharing local experiences of working at the front line. Contributions were extremely wide-ranging, taking in the perceived effects of contracted working on the voluntary mission, the tension between campaigning and service delivery, and of the witnessed impacts on beneficiaries and local activism of the rolling back of the welfare state.

The table and plenary discussions raised equally broad questions: if there's a need to speak more truth to power, how are local voluntary and community groups mandated to do this? And when it comes to taking public funds to deliver services in ways they might disagree with, how 'pure' should voluntary groups remain - even if funding means survival and some people can be helped?

These are clearly massive questions - and at their heart is the notion of what independence means for voluntary and community groups, something central to NCIA's narrative since their origins in 2006.

In a moment of candour Andy Benson acknowledged that NCIA is most commonly known for its opposition and dissent, both to the political establishment's approach to the contracting out of services and how some in our sectors are responding. Their rhetoric, often railing against the consequences of neo-liberalist policy on voluntary action, rarely fails to pull any punches.

However, in recognising this, Benson also claimed the Inquiry was an attempt to better articulate what they wanted to see happen in the future - not just what they want to protect from the past. It therefore represents a useful opportunity to look rationally at ways in which the voluntary and community sector can survive and be strengthened.

You can read more about NCIA's focus and what happens next on their website. You can also follow them here on twitter. Urban Forum will engage as far as our resources allow - and we invite the views and contributions of our members to help shape this. Please get in touch to tell us about the how you've approached public service delivery within your own organisations: This e-mail address is being protected from spam bots, you need JavaScript enabled to view it .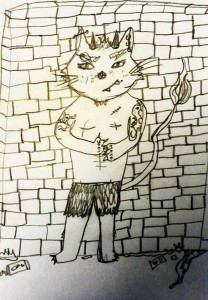 Kittens are evil, concludes Manchester symposium

On a related note, a recent conference in the North West brought together those in the sector concerned about the increasing use Payment by Results (PbR) approaches in voluntary and other state-funded services.

Taking its cue from the popular heretical internet meme 'Kittens are Evil' was the first gathering of a new movement called Say no to PbR – a collective of like-minded individuals who count ex-NAVCA's Kevin Curley and Voluntary Sector North West's Richard Caulfield amongst their number.

If it's heretical to suggest kittens are evil, then what better title to grace efforts to look closer at the impact and consequences of PbR in public services such as the Government Work Programme initiative? Delegates present were asked to consider/sign up to the following declaration:

We believe Payment by Results imposes targets that thwart the meeting of real needs. It harms our most vulnerable people and fails to promote trust, learning and innovation. We call on all local and national commissioners and voluntary organisations to reject Payment by Results and together develop funding mechanisms and performance processes that actually work.

You can sign the declaration yourself here and you can read more about the arguments against PbR on campaign contributor Liam Barrington-Bush's blog here.

If you have local experience of payment by results that you want to share do please get in touch: This e-mail address is being protected from spam bots, you need JavaScript enabled to view it .
Have you been affected by 'zero-hours' or 'framework' contracts?

'Zero hours' contracts of employment offer no guarantee about the number of hours of work that will be offered. The proportion of employers offering these contracts has more than doubled between 2004 and 2011 reported Children England's Nick Davies last month: read his blog in full here.
What Nick also highlights is the issue of 'Framework Contracts' – the equivalent to zero-hours' contracts but for organisations. A service is commissioned and expected, but there is no guarantee the service will be called upon. The burden of risk is shifted heavily to the provider organisation, with obvious implications for cash flow and financial planning, and the commissioner gets maximum flexibility.

Children England say this is an issue that affects its members, and Urban Forum has heard of at least one national voluntary group offered a strategic partner contract on the same basis. Has your organisation been offered a Framework Contracts locally? How did it affect your organisation? Please contact This e-mail address is being protected from spam bots, you need JavaScript enabled to view it with any details you're willing to share.
RESOURCES

Benchmarking standards in community engagement
We were recently contacted by colleagues in New Zealand asking for help in setting standards in community engagement. Many thanks to all the Urban Forum members that helped us collate a few useful resources. If you're interested you can check out the Scottish Government's Standards of Community Engagement, the core values of the International Association for Public Participation and this IAPP case study from Brisbane, Australia.

Does you local area developed any standards, benchmarks or aspirations with regard to community engagement? Please share them with us if so. This e-mail address is being protected from spam bots, you need JavaScript enabled to view it .

Community engagement and open data
For those of you interested in open data, transparency, and what this means for public services, NESTA's Geoff Mulgan asks why we now have so much open data, but are doing so little with it? And, on a similar note, in the Guardian Voluntary Sector Network, New Philanthropy Capital's Tris Lumley asks why it's taken the VCS so long to embrace open data?

Urban Forum hopes to find out more on 22nd May 2013 when we attend a session on Data Unity – a new open source web tool designed to help organisations make better use of open data. It's one of the projects our former CEO Toby Blume has been working on since leaving Urban Forum in July 2012. And if you want more on this subject, check out how Lambeth Council are working with their residents to use data better through their Made in Lambeth web project.

Community Right to bid
Understand the community right to bid better with this briefing from My Community Rights.

Third Sector Workforce Almanac 2013
New stats are now available on the voluntary sector workforce from the Third Sector Research Centre, NCVO and Skills Third Sector. A quick summary and more links are available here: Workforce Almanac 2013.
POLICY ROUND-UP

Queen's Speech – roundup and reaction
It's that time of year again, with added significance for the political battlelines as this year's legislative trailer came almost two years to the day before the next General Election. Here's a solid overview from The Guardian highlighting, amongst other areas, the intention to privatise 70% of the probating service and the scrapping of the Audit Commission, meaning local authorities will, in future, be able to appoint their own auditors.

There's also this short round up from the Local Government Innovation Unit, filtered for voluntary sector audiences by Involve Yorkshire and Humber – which contains an interested list of legislation that is mooted to be in the pipeline but not yet ready for the statute book.

For those of you following the overhaul in adult social care, this article from Community Care summarises the salient points, and, if you really don't know where to start, then have a look at this NCVO guide for voluntary organisations on how to read the Queen's speech. (Glass of sherry optional.)

Welfare Changes
Major welfare changes came into force last month, including the first roll out of the much-trailed Universal Credit. The Guardian produced this handy guide to the flagship policy, and you can get a full briefing on all the major welfare changes from this roundup from NCVO.

Social Value Act
As the Social Value Act begins to move towards implementation in many areas, NAVCA offer these useful collated resources, featuring work underway in several local authorities across the country. Urban Forum would love to hear from members on how the Act is (or isn't) impacting on their local area. This e-mail address is being protected from spam bots, you need JavaScript enabled to view it .

Locality's new policy blog
A new service launched this month and available here – features more on welfare reform, cuts to legal advice, PbR in probation services and community building.
REFLECTING AND CHANNELING YOUR VIEWS NATIONALLY

Despite major reductions in our funding and resources, Urban Forum still participates in a number of national forums and discussions where we continue to reflect and channel the views and experiences of our members. Now that we receive no funding at all from government sources we are in something of a rare position compared to other national voluntary sector infrastructure bodies fulfilling these roles.

We'd like to engage our members more in these discussions and use your front-line experiences powerfully to further influence policy, funding and understanding of the contribution made by voluntary and community groups locally. To discuss this further and share your views, please contact us at This e-mail address is being protected from spam bots, you need JavaScript enabled to view it .
Urban Forum Network News March 2013 incorporating Policy Round-Up
Welcome to the March issue of Network News

Unfortunately, this will be the last edition brought to you by the Urban Forum staff team of Nick Bird, Alistair Brown, Kate Hathway and Tony Hillman. As you may be aware Urban Forum is re-structuring and will continue without paid staff from April 2013.

Tony and Nick are setting up their own venture called Comms Mentors and will be using the wealth of experience they have gained with Urban Forum to provide communication training and support, ranging from online campaigning and social media to writing and presenting skills. You can find out more by going to www.commsmentors.com Why not give them a try!
Policy Round-Up

Could politician's 'divided brains' be a barrier to tackling long term challenges?
An RSA report, Divided Brain, Divided World, asks whether politicians predominantly use 'left brain' thinking to the detriment of the more 'holistic' and 'humane' right side of the brain. Could this be resulting in piecemeal responses to long term problems (e.g. climate change, the economic crisis) rather than an attempt to address underlying root causes?

Resources to help the voluntary sector work with health and wellbeing boards
Health and wellbeing boards go live on the 1st April. They will be responsible for developing the joint strategic needs assessment (JSNA), joint health and wellbeing strategy and commissioning priorities for each local area. Regional Voices has produced resources to support the voluntary and community sector work with these new structures.

Women's Health, Women's Voices
Women's Health and Equality Consortium has published key findings and recommendations from a series of local events. These include opportunities and challenges faced by the women's VCS and recommendations to national and local Government to help the sector engage in the new health and care system.

A new resource to promote women's rights
The Women's Resource Centre has created a Tumblr to provide information on how women can use international tools to promote equality and monitor the UK Government's compliance to international obligations on women's rights. A Tumblr is a blogging platform that allows users to post text, images, videos, links, quotes and audio.

Report on financial sustainability of local authorities
In a report examining central government's approach to local authority funding, the National Audit Office has highlighted the increasing difficulties councils face in absorbing cuts in central government funding without reducing services.

Report on collaborative working within the London VCS
London Voluntary Service Council and Voluntary Sector Forum have produced a report of a six month research project with 15 London's VCS organisations that have undergone merger or worked collaboratively. It provides insights into how groups are responding to the funding crisis by working together in different ways.

Advice line for pub co-ops
The Plunkett Foundation has launched a new advice line, funded by the Department for Communities and Local Government, to help the growing number of people in rural and urban communities wanting to set up co-operatives to save their local pub.

Cumbrian community leads the way on neighbourhood planning
Residents of the Upper Eden valley area in Cumbria have voted 90% in favour of establishing the first Neighbourhood Plan in the county.

Government announces a further £9.5 million for Neighbourhood Plans
Communities Minister, Don Foster, has announced a £9.5 million, 2-year fund to support communities to develop neighbourhood plans. Groups of residents will be able to bid for up to £7,000 each to contribute to the costs of preparing their proposal.

Resistance is fertile. But where are the voluntary groups?
The National Coalition for Independent Action has published the findings of an inquiry into local activism and dissent. It finds a growing resistance to austerity and cuts, mainly organised by unpaid activism through self-organising networks. Professionalised voluntary agencies are noted for their absence in local struggles.

Can third sector leaders find a unified voice?
In a new discussion paper, the Third Sector Research Centre suggests that local voluntary organisations have limited time or resources to influence policies affecting them and that this is still an important role for the national organisations. Whilst appreciating the difficulties of speaking for the whole of such a diverse sector it suggests there is an increasing need for national leadership to protect the voice, interests, values and value of voluntary organisations.

NAVCA and Locality call for £150m fund for poorest communities
In advance of the Budget, NAVCA and Locality called for the Chancellor George Osborne to create a fund to help micro social enterprise and local charities generate growth in the poorest areas. They want £150 million to provide £3 million growth funding to the each of the 50 most deprived areas in England.

NAVCA report on progress of Transforming Local Infrastructure
NAVCA has published a report highlighting the work going on in the 74 areas receiving Transforming Local Infrastructure investment. It pulls together similar areas of work based on the original funding bids to enable sharing of information and ideas between the programmes and identifies issues to be addressed.


EVENTS

Free community development training course, 9th April to 18th June, Sheffield
Federation of Community Development Learning are running a free seven session training course on Community Development Values and Group Work.

People Power 2013, 24th April, London
People Power 2013 is a one-day conference designed to help you achieve your goals through campaigning and activism.

Transforming Finance, 10th May, London
A conference bringing together international economists, policy makers and campaigners to explore how to make finance work in the long term interests of people and planet.

Community Land Trusts Conference, 12th June, Birmingham
A conference to explore partnerships and collaboration for delivering Community Land Trusts and capturing the resources hidden in communities.

Evolve 2013, 17th June, London
Annual Voluntary Sector conference organised by organised by NCVO and Volunteering England.

Managing' Public Service through Austerity and Recession, 25th June, Hendon
A conference for public sector workers, managers, academics, trade unionists, activists, and professional bodies interested in the future management of public service in a time of austerity and recession.

CLES Summit 2013: An economy for all, 26th June, Manchester
A Centre for Local Economic Strategies conference to explore the policy needed to bridge the growing divides and what all of us can do to secure an inclusive, social, economic and environmentally just future.

Voluntary Sector and Volunteering Research Conference, 10th-11th September, Sheffield
A conference for academics, practitioners and policymakers with a shared interest in the voluntary sector and volunteering.
Social Value Act Briefing and Blog

The Social Value Act 2012 came into force on the 31st January 2013. To mark this, Urban Forum has produced a new briefing on the Act, outlining what it is, what it could offer the sector, and its limitations.
Urban Forum is among several national charities to welcome the Act and took part in a discussion at Parliament on the day it came out discussing how it should be implemented. The meeting was called by Chris White MP, whose Private Members Bill started the whole thing off. You can read about this meeting at our blog, where Urban Forum's Rachel Newton discusses what the Act does and doesn't offer.
Grants to build capacity as part of the mycommunityrights support service are open to organisations wanting to improve how they show their social value.
How are we using online tools and social networking?
We have published a new report following our recent survey into how people in the community sector are using online tools and social networking sites. The report goes through what we found out – some things we expected and some that we didn't, and what we things this means we should do.
Here are some success stories from groups using Community Rights

Ivy House pub – bidding to buy the Ivy House pub in Nunhead, where legendry musicians such as Elvis Costello played
Ventnor Town Council – aiming to create a stress free parking environment in Ventnor and run the service themselves
Brixton Green – planning to use the Right to Build to transform a neglected part of Brixton into a community and creative hub
Little Red bus – wanting to extend their services to provide adult social services transport in Harrogate to tackle rural isolation
Hulcote and Salford Parish Council – developing new housing for local people who cannot afford the high prices in the village


If you want advice on how the Rights could help you,

ask here
. . . and just before the Policy Round-Up, we need to say a fond farewell to Rachel Newton. Our colleague is leaving us for pastures new at the Institute of Physiotherapy and we want to say thanks for three great years of service from everyone at Urban Forum. We will miss you.
Policy Round-Up

Community Infrastructure Levy percentages to neighbourhoods anounced
Planning Minister Nick Boles has announced that neighbourhoods that accept new development will get 15% of the Community Infrastructure Levy, rising to 25% if they have a Neighbourhood Development Plan. Money will go to Parish Councils or, in non-parished areas, the local planning authority to be spent 'in accordance with the wishes of the community'

National tenant training programme launched
The Government has launched a £1.2 million Tenant Training and Support Programme to equip tenants with the skills to lead change in their communities. The programme will be run by the Tenant Participation Advisory Service (TPAS) in conjunction with other partners. http://www.tpas.org.uk/tenantcentral

Community budgets could save a lot public money
An independent analysis published by the Local Government Association contends that community budgets could save the public sector £4 billion a year. A community budget is a way for a council and other authorities to pool money and resources in a specific area and work with residents to co-design more joined up service delivery.

Information on welfare reforms all in one place
The Local Government Association has a useful page on their website detailing the wide range of welfare reform that is currently being implemented.

Research on community libraries published
Research by Arts Council England and the Local Government Association highlights that 95% of community libraries are partnerships between the community and the library authority. The report provides a snapshot of community involvement in library provision along with guiding principles for local authorities.

Research finds 'overwhelming scepticism' to Big Society
Research by the Third Sector Research Centre has found that many in Third Sector organisations view Big Society as something politicians, policy officials and media commentators talk about, rather than being related to real life on the ground. It is also seen as confusing and a contradiction in the face of public spending cuts.

Small organisations need flexible support to be part of the Big Society
A report from IPPR highlights the need for more flexible funding for small voluntary and community organisations to ensure that the 'big society' agenda neither passes them by, nor squeezes them out of their vital community functions.

Has the voluntary sector lost its voice?
The Voluntary History Society has produced a review of 2012 entitled 'Another Grim Year for Voluntary Action' in which it outlines ways in which the sector has affected by Government policies. It also contends that there is a major division in the sector and a fear amongst Government funded groups of criticising policies.

Community and union activists unite to challenge outsourcing and austerity
The National Coalition for Independent Action has published a report of a conference it held with trade unions and NAVCA on 'Outsourcing and Austerity: Civil Society and the Coalition Government'. The report outlines ideas on how community activists, trades unionists, and voluntary sector groups could come together to challenge Government policies and defend local communities.

DCLG seeks information on VCS membership and volunteering
In an attempt to better understand volunteering for, and membership of, VCS organisations, and how their patterns may have changed in recent years DCLG are seeking responses to two short surveys. Deadline 28 February
Profile of your organisation's members
Profile of your organisation's volunteers

Widening choices for older people with high support needs
This Joseph Rowntree Foundation report explores how options based on mutuality (people supporting each other) and/or reciprocity (people contributing to individual and group well-being) can give older people greater choice and control over their lives

Nudge Blog
If you are interested in 'nudge' theory and practice (or you want to know what it is!) then you might like to know that the Behavioural Insights Team at the Cabinet Office now has a blog that provides updates on its work.

More Community Organiser hosts sought
Locality is looking for more organisations to become hosts for the Community Organisers programme, especially those in or near Community First areas. Each host recruits a team of trainee Community Organisers and provides them with a base, support and local knowledge whilst they undertake their year's training. Deadline 18th February.

The voluntary sector is not dominated by contracts and commercialism
A report from the Third Sector Research Centre suggests that we should be wary of presenting the voluntary and community sector as overwhelmed by contracting and marketisation. While commercial and statutory income has been growing the research shows that it is still only relevant to a minority of the sector.
Beyond the state? New discussion report
A new pamphlet has been produced by Birmingham University's Institute of Local Government Studies, 'Beyond the state: mobilising and co-producing with communities'. It includes contributions from CitizensUK, Locality and Scope and a Chicago-based organisation, Pilsen Alliance, and provides case studies and analysis of UK and US experience in community organising to solve problems and improve public services. It is based on conversations in a series of ESRC seminars 'Government beyond the state: third party government in comparative perspective' which Urban Forum participated in.
Thursday, 28 February 2013
Season's greetings to our members and to you all from the Urban Forum Board and Staff Team.
We hope you have a safe and happy break and look forward to working with you in the new year.
But just before you go . . .
. . . we would be very grateful if you could fill out a very short (honest!)
survey on your use of social media and online tools
.
We are interested in which tools or sites people find more useful and will be using this to help design training and 'how-to' information on our own site.
If you want to pass this survey on through your own networks we would be happy and grateful. Thanks in advance!
New approach to measuring child poverty?
The Government wants a new way of measuring child poverty and the Department of Education and Department of Work and Pensions are consulting on a proposal for a multi-dimensional measure looking at income and material deprivation, worklessness, debt, poor housing, family stability and other factors. The consultation asks what measures would most reflect the realities of child poverty, how to weight these, and how the measure should be used. Deadline for the consultation is 15th February. Urban Forum's Rachel Newton will be attending a meeting of the All Party Parliamentary Group on Poverty meeting on 24th January. Urban Forum is committed to tackling poverty and social justice, and members of Urban Forum are predominantly in areas of high deprivation, working with marginalised sections of the community. Our key concern is that any new measure illuminates rather than obscures the reality of growing poverty. We want to ensure that the insight and experiences of members are fed into this process so please send your thoughts on this issue to This e-mail address is being protected from spam bots, you need JavaScript enabled to view it and let us know if you would like a co-ordinated response from Urban Forum members.
Policy Round-Up

Community Assets – Under the Hammer
The Social Investment Business has announced the launch of Community Assets – Under the Hammer. From 4th December until 8th February 2013 they will be accepting expressions of interest for the capital element of the Community Assets and Services Grants. These are part of a grants programme previously called Community Rights support grants, renamed to be clear that the grants can be used for more that those seeking to use the community rights in the Localism Act.
Supporting Community Shares to buy Community Assets
A new service has been launched by Cooperatives UK and Locality with Government backing, to help the growing number of communities wanting to raise finance for co-operative and community-owned assets, such as the local pub or shop. At the same time residents are starting to use the Community Right to Bid to get time to raise money, and to influence planning permissions on change of use.
Tenants organisations investigating community rights
The last of the Urban Forum and Locality community rights events took place on 13th December in London, with the National Federation of Tenant Management Organisations and the London Tenants Federation. Delegates discussed how tenants organisations might be able to use the Community Rights in the Localism Act to acquire buildings, influence development or provide community services. NFTMO is currently monitoring the use of the rights by Tenant Management Organisations, to draw out good practice and learning on how the rights can be used in conjuncture with the existing rights, such as the Right to Manage. For more information contact NFTMO This e-mail address is being protected from spam bots, you need JavaScript enabled to view it .
Additional money to support Neighbourhood Planning
Planning Minister, Nick Boles, has announced £17 million over two years for local authorities to support local groups develop neighbourhood plans.
Payments of up to £30 000 for a neighbourhood plan are to fund local authorities to carry out their duties to provide advice and assistance, hold an examination of the plan and arrange a community referendum. For more information about neighbourhood planning visit MyCommunityRights
What small community groups want
A new research report, Seeing and Doing, from the Third Sector Research Centre finds that learning and skills-development within small community groups has little to do with formal training, but more to do with learning from similar groups and social networks.
More community organisers to be recruited
The 7th round of community organiser hosts have been selected
and will be recruiting people to become organisers in their local area. The latest hosts are Stockwell Partnership and High Trees Community Development Trust, Halifax Opportunities Trust, VISTA, Cornforth Partnership, Cornwall Collaborative CIC, North of England Refugee Services, Portobello Community Forum, St Paul's Crossover and Firmstart CIC. They will recruit and support community organisers while they undergo a years training as part of the
community organisers programme.
The changing face of poverty in the UK
The 15th annual Monitoring Poverty report 2012 by the New Policy Institute was published by the Joseph Rowntree Foundation last month. It shows how the composition of poverty in the UK is changing, with poverty among working households rising by one third since the early 1990's and now outnumbering poverty among workless households. The report highlights low wages and underemployment as the key contributing factors, and also examines the impact of welfare reform.
What information should local authorities should be publishing
Consultation on turning the Code of recommended practice for local authorities on Data Transparency (2011) into regulations has been taken place, ending 20th December. The DCLG published a summary of existing rights and the code of guidance.
Making town and parish councils easier to set up
DCLG is currently consulting on plans to make it easier to set up town and parish councils. The deadline for responses to the discussion paper they have published, outlining their proposals, is 9th January.
Can the Social Value Act change commissioning practice?
The public sector is gearing up for the introduction of the Public Services (Social Value) Act 2012, which will be coming into force in January. Social Enterprise UK has published a report on where outsourcing has gone wrong, and a guide for public bodies on how to implement the Social Value Act. A number of local councils, including Liverpool and Camden, have announced plans for how they intend to do this.
A view of commissioning at the local level
As the latest in a series of stories about commissioning, the National Coalition for Independent Action has published the views of Michael Bell from the Patchwork Project in Newcastle about the experience of a consortia of local providers competing against a large national charity.
Debunking myths about partnerships and economies of scale
New research by the Third Sector Research Centre challenges some of the assumptions driving the push for partnership working and scaling up of third sector organisations and finds that service user voices were often silent in current partnerships.
Treasury Autumn Statement
The Treasury published its Autumn Statement on 29th November. Included in this were announcements that austerity policies will be extended to 2017-2018, tax on corporations to be cut by 1%, local government budgets cut by 2% in 2014, and benefit increases to be capped at a below inflation figure of 1%.
Pressure to make multi-nationals pay tax
Parliament's Public Accounts Committee is carrying out an inquiry into tax avoidance and this month heard evidence from google, amazon and. This followed a report earlier in the year that revealed the extent to which profit across the world is held in off shore accounts. After being targeted by campaigners, Starbucks this month 'voluntarily' offered to pay an additional £10million in tax that it is legally obliged to.
NCVO and Volunteering England to merge from 1 January
The NCVO and Volunteering England merger is complete. The new organisation will be called NCO with Sir Stuart Etherington as its chief executive. Volunteering England CEO Justin Davis Smith will become the executive director of volunteering, in a new directorate within NCVO. There are to be no redundancies as a result of the merger. Volunteering England's 1,800 members will join NCVO, bringing its membership to just under 10,000
Government sets out plan for equal marriage
Minister for Women and Equalities, Maria Miller, announced this month that legislation allowing same-sex couples to marry in civil ceremonies will be brought forward next year.
What is putting people off giving to charity?
Research by nfpSynergy has shown that 'too little money going to the cause' is the public's top reason for not donating to charities, with the next most popular reason that charities are 'not clear about how donations are spent'.
New Big Local areas announced
The next 50 areas to be part of Big Local were announced on 10th December by the Big Lottery. The Big Local is managed by Local Trust, which is working with £200m from the Big Lottery Fund and a range of partners to support residents in 150 areas of deprivation. The 50 areas that have been chosen will join 100 communities announced as Big Local areas in July 2010 and February 2012. CDF, who set up Local Trust has also published a new resource for Working with Communities.
The value of older volunteers in combatting social isolation
CDF has published a new report on the Action at 60 Community Agent programme, funded by the DWP. The project aimed to reduce social isolation and the report on how well they succeeded highlights that older volunteers can play an important role in reaching out to older people in the community.
Crowdfunding tips
Nesta has published its top ten and a half tips for social entrepreneurs considering a crowdsourcing campaign. Crowdsourcing is money raised by submitting pitches to an online platform for a period of time as a way of accessing lots of potential funders willing to contribute small amounts. Recent examples include funding for a documentary of the Spirit level.
A new form of charity launched
Minister for Civil Society, Nick Hurd, has announced a new form of charity – Charitable Incorporated Organisations (CIOs). This new type of organisation allows charities to enter into contracts and hold property without needing to go through the process of registering as companies in order to avoid trustees being personally liable if the organisation runs into financial problems.
Decentralisation – national government to neighbourhood services
Greg Clark MP has published a progress report on how far 12 government departments are implementing decentralization policies. DCLG has published the outcome of four pilots where local budgets were decentralized to a neighbourhood level
New guidance to clear up confusion about CIL
The Community Infrastructure Levy allows local authorities to impose a charge on new developments in their area which can be used to fund community projects, such as parks, schools and health centres. Following confusion about how the levy its with planning obligations under section 106, the Government has issued new guidelines.
New service for rough sleepers
A new service, StreetLink, has been launched. It's national hotline and website puts people sleeping rough in touch with local help and advice. It also allows the public to alert local authorities to people sleeping rough in their area. The service is funded by DCGL and Greater London Authority.
Welcome to November's Urban Forum Network News. As members, we would like you to contribute to the debate about our future which you can find below, along with details of the work we are doing; how we can help you prepare for delivering a service; and all the latest policy announcements in our policy round-up . . .
Talking about Urban Forum's future
Following the call in the last Network News for Urban Forum members to share their views and ideas on our future direction both Board members and staff have been involved in a number of really useful and insightful telephone conversations. We are really keen to continue this exercise to give everyone a chance to contribute. To find out more click here
If you want to book a telephone conversation with a trustee or staff member email

This e-mail address is being protected from spam bots, you need JavaScript enabled to view it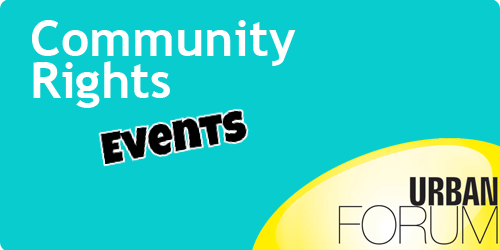 Urban Forum has been organising a series of community rights learning events up and down the country in partnerships with Locality and local partners, including many Urban Forum members. The final event of the year will be on the 13th December is being run with the National Federation of Tenant Management Organisations and London Tenants Federation and is specifically for tenants organisations. All the events are now fully booked.

Some of the presentations from the events that have taken place can be seen here.
Work with Urban Forum if you are interested in delivering a service
Grants are available from the Social Investment Business
for any voluntary or community organisations who wants support in developing skills and capacity needed to bid for running a public service. Whilst provided under the Community Rights Grant Programme the grants are available even if you want to bid to run a service but not using the Community Right to Challenge mechanism.

Urban Forum is one of SIBs recommended providers. We offer training and support packages designed for local community groups that can help you prove the need for your service to support bids and funding applications. This page shows how we can help you.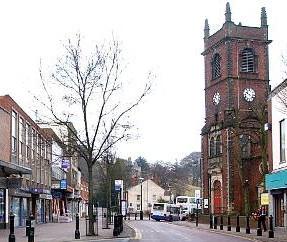 From Community Rights to MASH in Dudley
Urban Forum's Barrow Cadbury funded Community Rights Made Real project in Dudley began in summer 2011 with a focus on the Government's new Community Rights and culminated in March 2012 with the development of a process of building collaboration between community groups and the local authority called MASH (Managing Assets and Services Holistically) which has continued beyond the lifetime of the project.


The project report can be read here


Local partners in Dudley have set up two online spaces to document both

the project

and

collaboration activity since the project finished

.

New guide on Neighbourhood Planning
Locality has published a Neighbourhood Plans Roadmap Guide, a long and short version, both available from the

mycommunityrights website

. Information and advice on neighbourhood planning and all the community rights in the Localism Act are available from the mycommunityrights service from the website and the helpline.